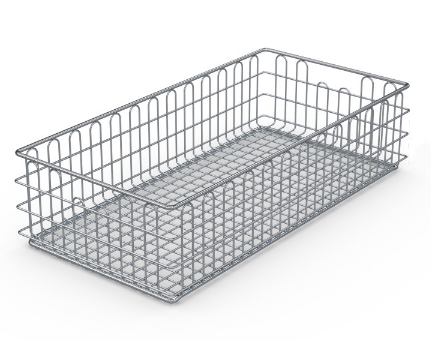 Introduction
Sterile supplies basket for transport, storage and provision of sterile supplies in soft packages, without container insert.
Product information
Basket in sterilisable version suitable for washing devices, made of high-quality, electro-polished stainless steel round material and comprising closed wire loops in base and walls. Sterile supplies basket for attaching to wall hook racks or hook trolleys. Special shape of base frame allows stacking of baskets onto one another. Easy handling thanks to frontal carrier handle openings.
The HT sterile supplies basket StU-1/2 features welded wire loops under the centre of the upper frame, providing particular protection from damage to packaged sterile supplies as well as maximum occupational safety for the service staff.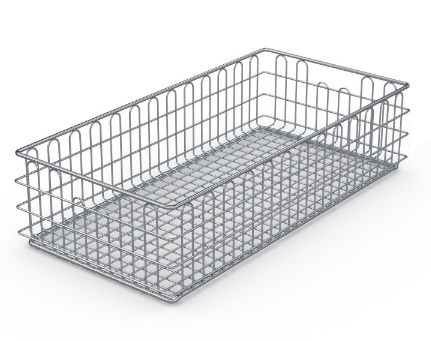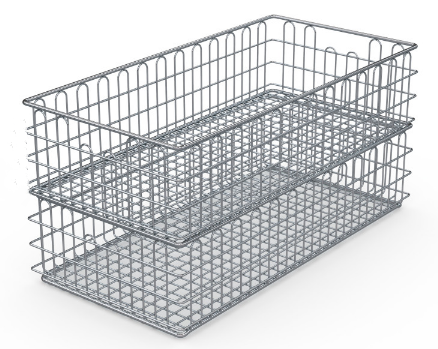 Top frame wire thickness: 6.0 mm
Wall frame wire thickness: 3.0 mm
Bottom frame wire thickness: 7.0 mm
Wire thickness base / walls: 2.5 mm
Base mesh size: 20 ¡Á 20 mm
Weight: 1.67 kg
Width: 600 mm
Depth: 300 mm
Height: 150 mm
More Products