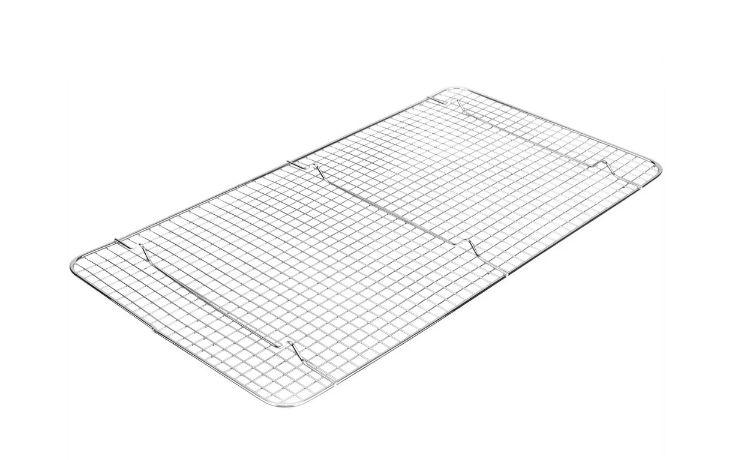 Introduction
100% Stainless Steel Cooling Racks ¨C Standard or Customized
Stainless steel cooling racks are heavy duty commercial quality to be used for baking, cooling, drying and displaying for commercial kitchen. It is strong, flexible and durable for long time use.
Round or flat wire spirals with a flat oval form are linked to form the wide spiral link belt. Right and left-handed elements are used in alternation for this purpose. We use curved cross bars to create the connection. The belt is available with welded pulley or bent edges.
¡¤ 100% stainless steel material.
¡¤ Heavy duty commercial quality.
¡¤ 1" Raised foot design for all-around air flow.
¡¤ Perfect size to fit most of sheet pans.
¡¤ Customization service satisfy all your needs.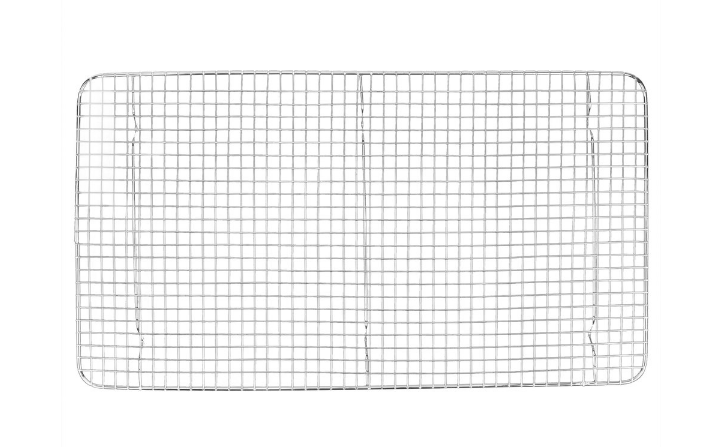 Material: 100% commercial grade stainless steel
Wire diameter: 12.5 gauge to 8 gauge
Frame diameter: 0.16" (4.0 mm) to 0.22" (5.6 mm)
Mesh size: 0.4" to 1.1"
Suitable for: bun/sheet pan or steam table pan in full size, 1/2 size, 1/3 size and 1/4 size
More Products